SATURDAY // SEPTEMBER 1st // 1 - 8 PM
the DEETS
Come hungry, leave happy! Here's what's in store:
Multiple street blocks of good eatin', drinkin', and groovin'!

Truck Stop begins at 1 PM sharp and goes until 8 PM.

Entry is free! Pay for what you eat & drink!

Family friendly, rain or shine!
the digs
The rally will take over Larimer Street in the River North Art District (a.k.a RiNo) during Infinite Monkey Theorem's 10 Year Anniversary
THE EATS
Truck Stop is all about food on wheels. We've got a bunch of food trucks rolling up on Larimer Street for the evening. Explore the variety of grub below!
Nashville-Style Hot Chicken
Italian Beef Sandwiches & Hotdogs
Gourmet Brats and Hot Dogs
Cheese-Based Comfort Food
Radical Sasquatch Dumpling Company
Globally-Inspired Street Food
Mediterranean Tapas and Pastas
Chuey Fu's Latin Asian Grub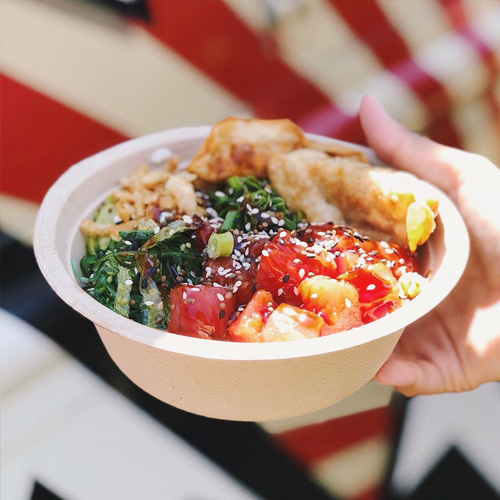 New Zealand Style Ice Cream
Handmade Frozen Popsicles, Plus Sandwiches & Soups
FOOD TRUCK LISTING POWERED BY YELP!
THE DRINKS
Wash it all down with local craft beverages from some of our favorite craft brewers, distillers, wine-makers and more! Bars will be scattered throughout the event, so an ice cold drink is never too far away. Check out the menus below!
CRAFTY & GROOVY
OSKAR BLUES: OFFICIAL BEER OF TRUCK STOP
BUBBLY & REFRESHING
TITO'S, SEAGRAM'S 7, & MORE!
CLASSY & DELICIOUS
THE INFINITE MONKEY THEOREM
Rose, White, Red
LEMONADE
SUPERBLY QUENCHING
WATER
EXCEPTIONALLY HYDRATING
Our main stage will be bringing the beats with live local acts all day long.
→ Mile High Soul Club
→ Turner Jackson
→ The Dollhouse Thieves
→ Larry Nix & the Killer Gents
Throughout the event, DJs will be treating your ears to more tunes!
→ Retrofette
→ The Andersons